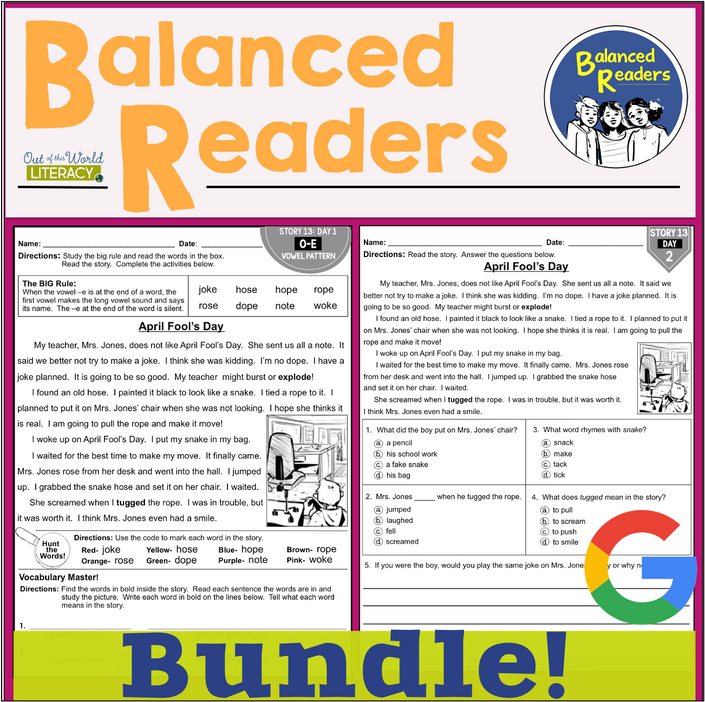 Balanced Readers Bundle
Every Balanced Reader story includes 4 days of phonics, vocabulary, comprehension, and word work practice!
Enroll in Resource
I am very excited to bring you this GROWING Bundle of Balanced Readers!
What are Balanced Readers?
Balanced Readers are short stories focused on a specific phonics or spelling patterns.
They are a combination of decodable and predictable readers that help bring a balanced approach to reading.
Who will Benefit From Balanced Readers?
Students in upper elementary, middle school, or even high school who need phonics practice without working with resources that are too babyish.
Lower elementary students who are working to master phonics skills.
English language learners of all grade levels.
Students with dyslexia who need intentional repeated practice on specific phonics skills.
What is Included in the Magic -e Set?
20 passages focused on specific magic –e spelling patterns..
Google Drive digital version
Dyslexic-friendly font (arial)
20 comprehension Pages (multiple choice and open-ended)
20 word work practice pages (complete the sentence, Create the sentence)
20 suffixes practice pages (learn how words change when common endings are added)
Every Balanced Reader story includes 4 days of phonics, vocabulary, comprehension, and word work practice!
CUSTOM ARTWORK!
Each story includes beautiful custom artwork, created exclusively for Out of This World Literacy by Malaya Bengel Art
SETS CURRENTLY AVAILABLE:
Magic -e
Long Vowel Pairs
Short Vowels
SETS COMING SOON:
Over the course of the next several months I'll be releasing these sets:
Vowel Digraphs
Vowel Diphthongs
R-controlled Vowels
Consonant Digraphs
Consonant Blends
Special Consonant Patterns
There is NO EXTRA CHARGE for all future sets added to this bundle!
How Balanced Readers Were Born:

My son Jonah is in 5th grade and dyslexic. He struggles with reading and I was about to pull my hair out after going over the silent e rule for the 1,002 time in the past 3 years.
I started thinking about decodable readers. Then I did a TON of research on both decodable and predictable readers.
I wanted to create something that is a balance between having intentional, repeated, phonics practice AND a whole language approach, where students study illustrations and vocabulary within the context of a story to help solve new words.
It's also very important to me to create work that helps students (especially those who struggle) develop reading confidence and a love of reading.

From this, I created the new Balanced Readers!
Copyright © 2020 Jen Bengel
All rights reserved by author.
Permission to copy for single classroom use only.
Electronic distribution limited to single classroom use only.
Not for public display.
4 Days of Work for Each Story!
Day One...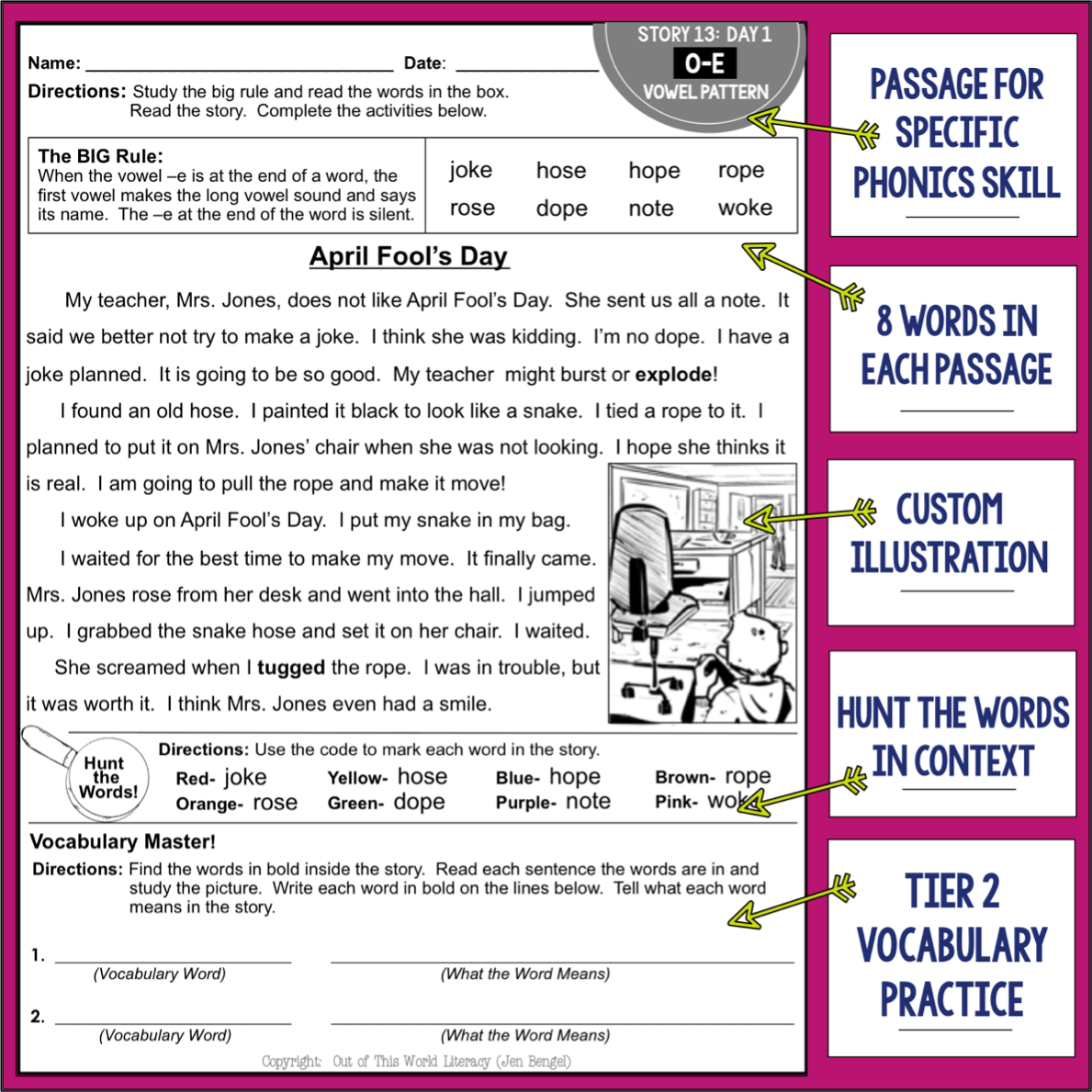 Day Two...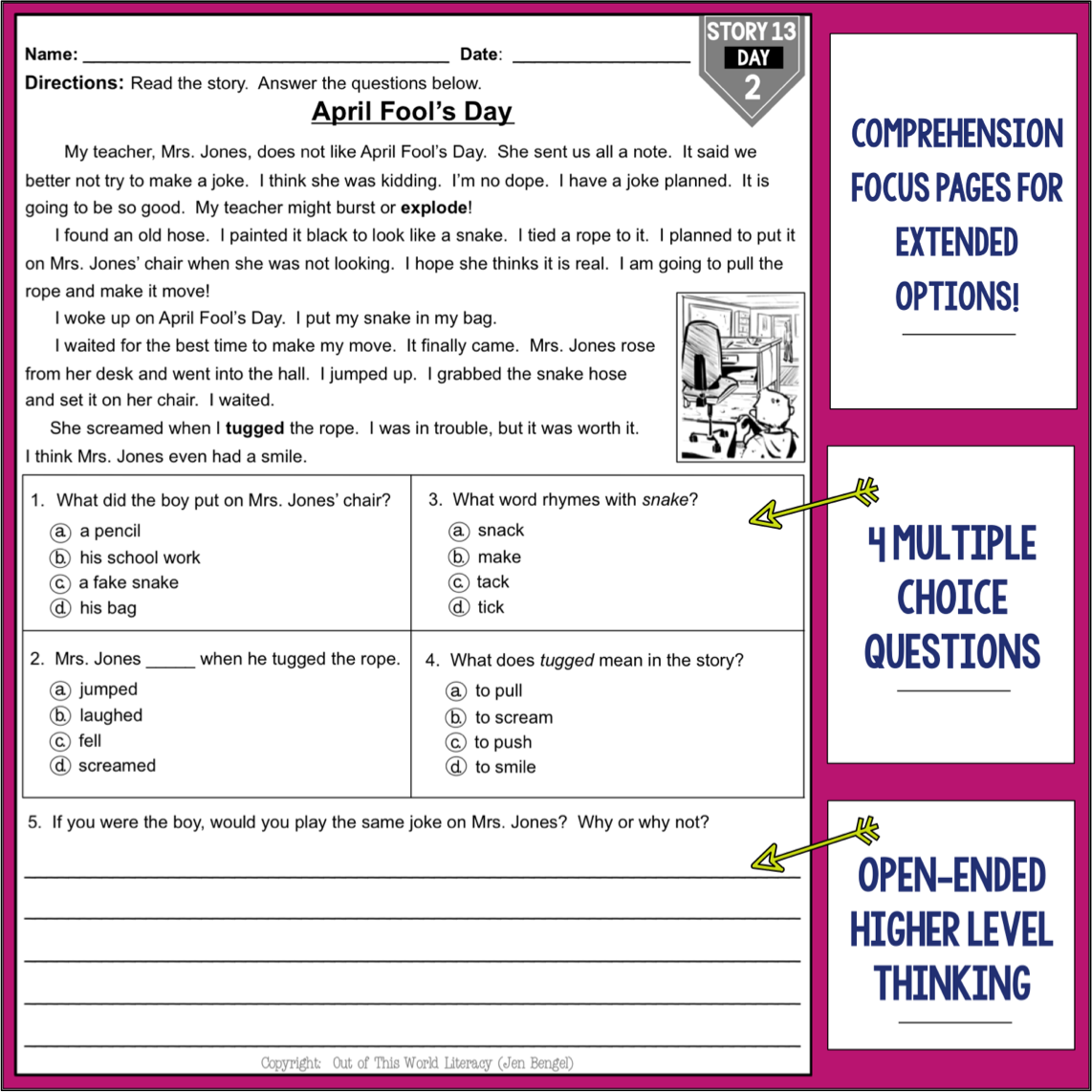 Day Three...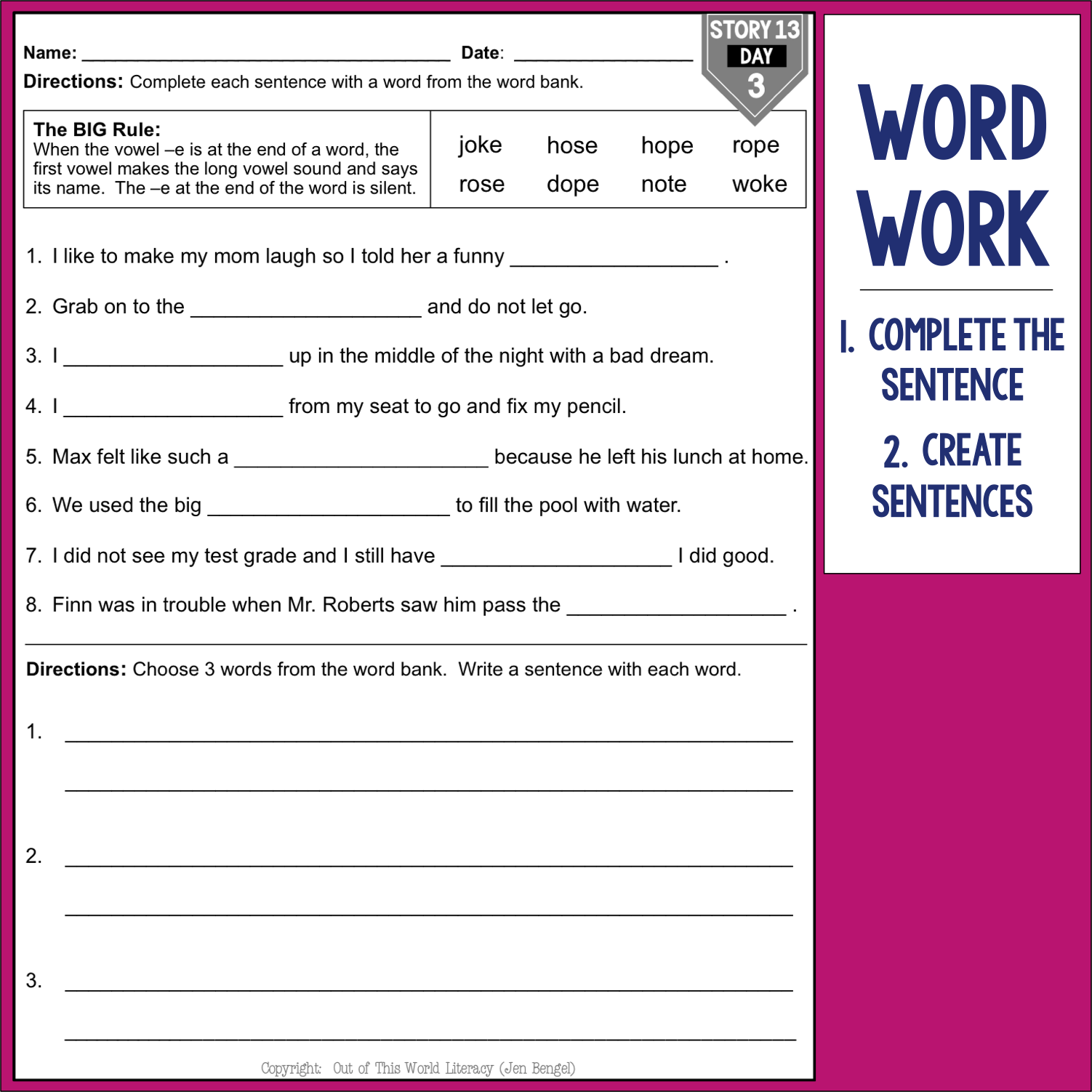 Day Four...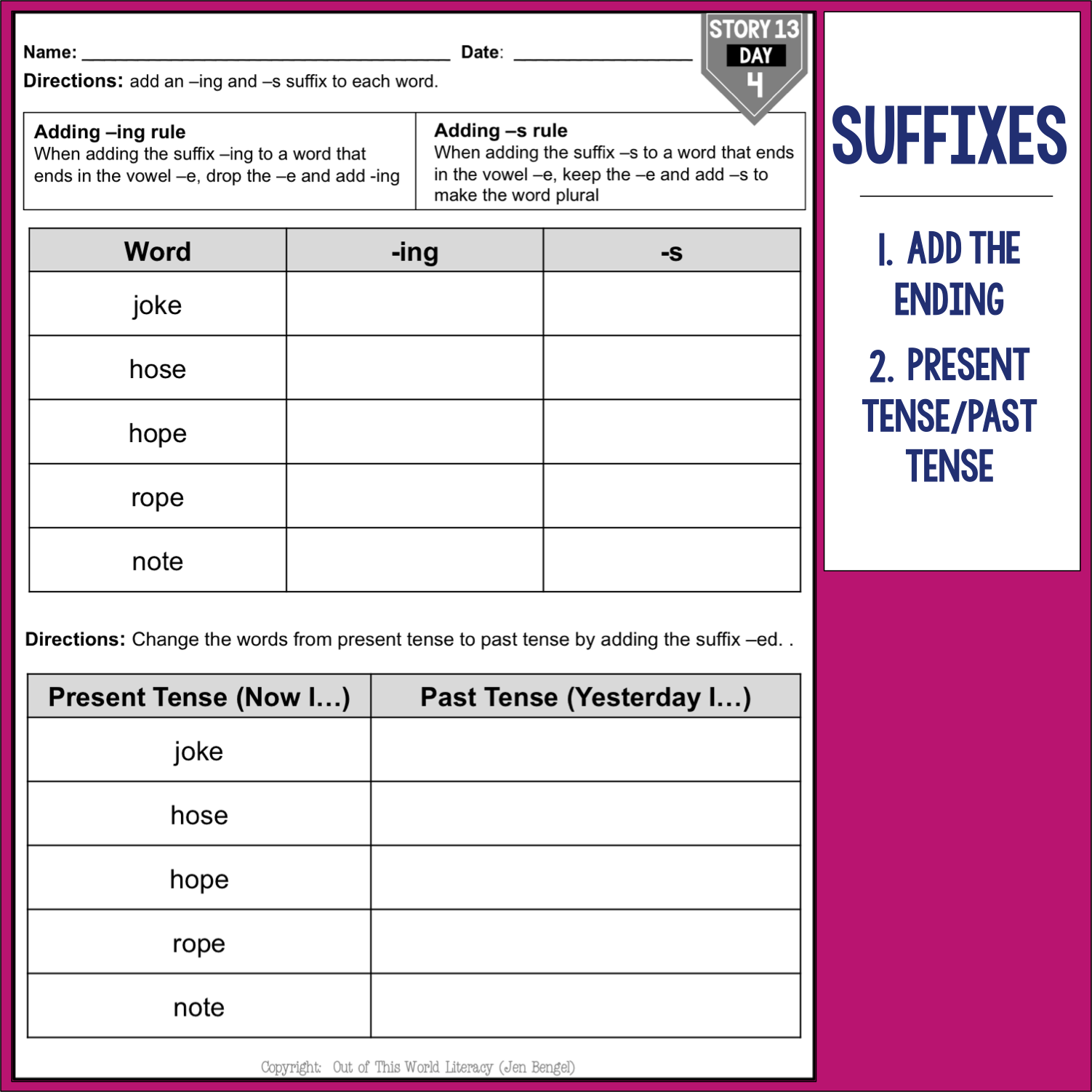 Ideas for Teaching Instruction...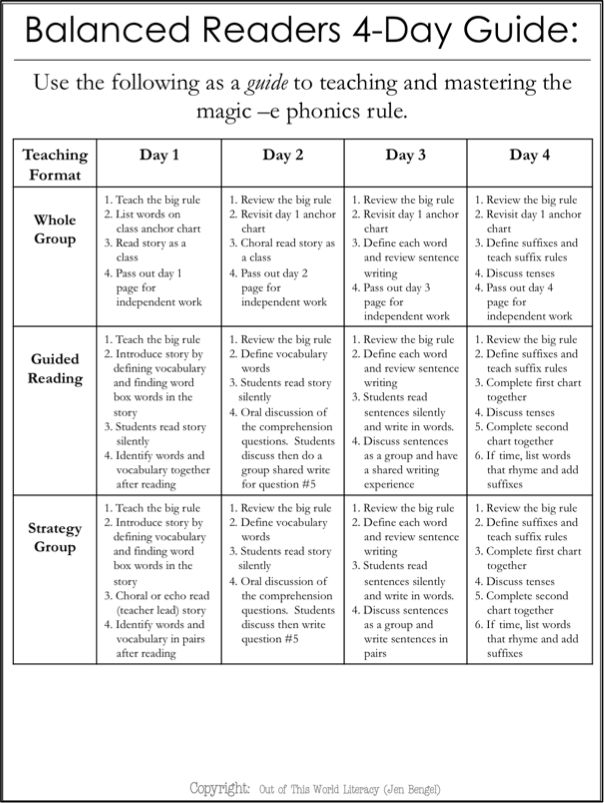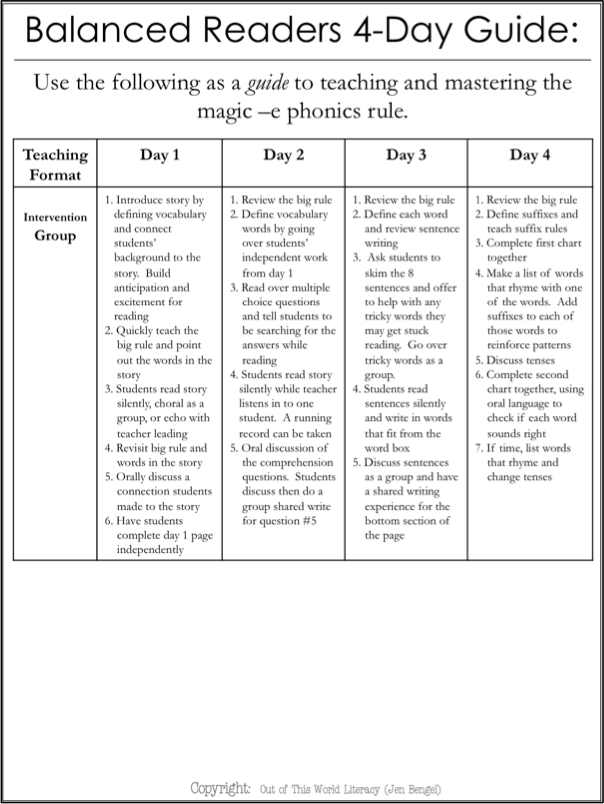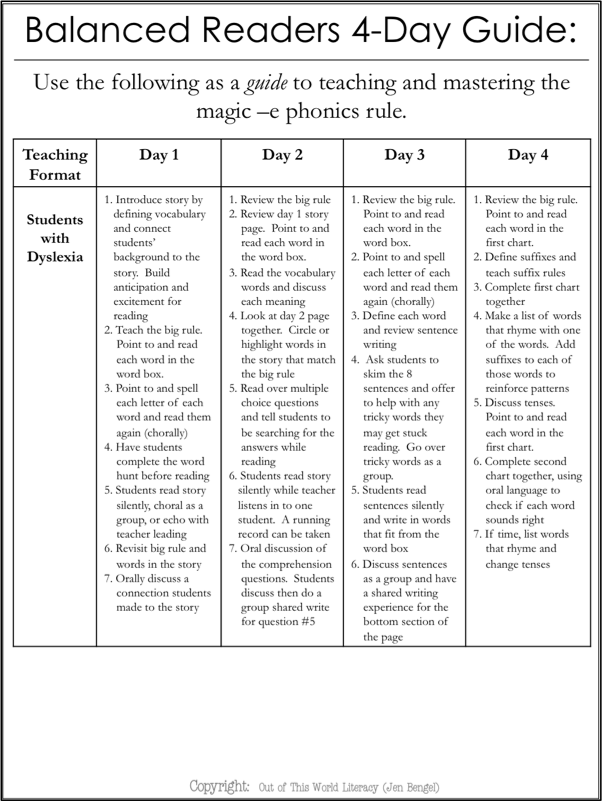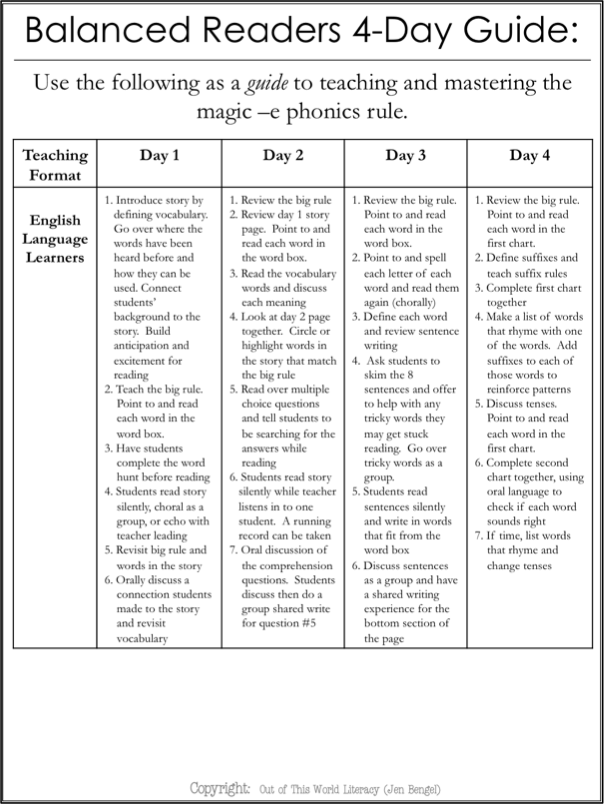 Your Instructor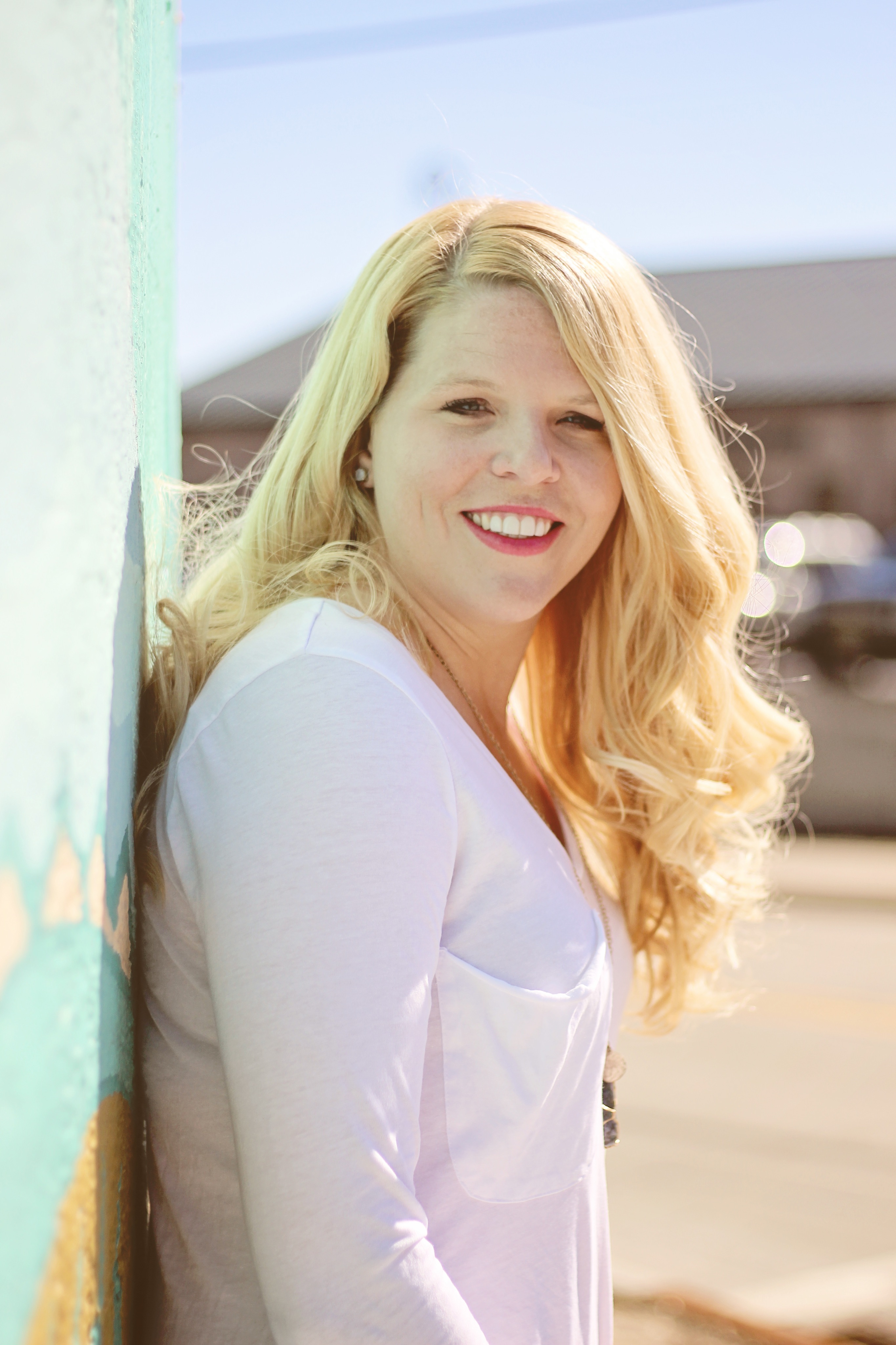 Course Curriculum
Free Sample
Available in days
days after you enroll
Growing Bundle Preview
Available in days
days after you enroll
The Sets
Available in days
days after you enroll