With this course you will receive lifetime access to all of Jen's webinar courses. That means you can watch them over and over again at your convenience!!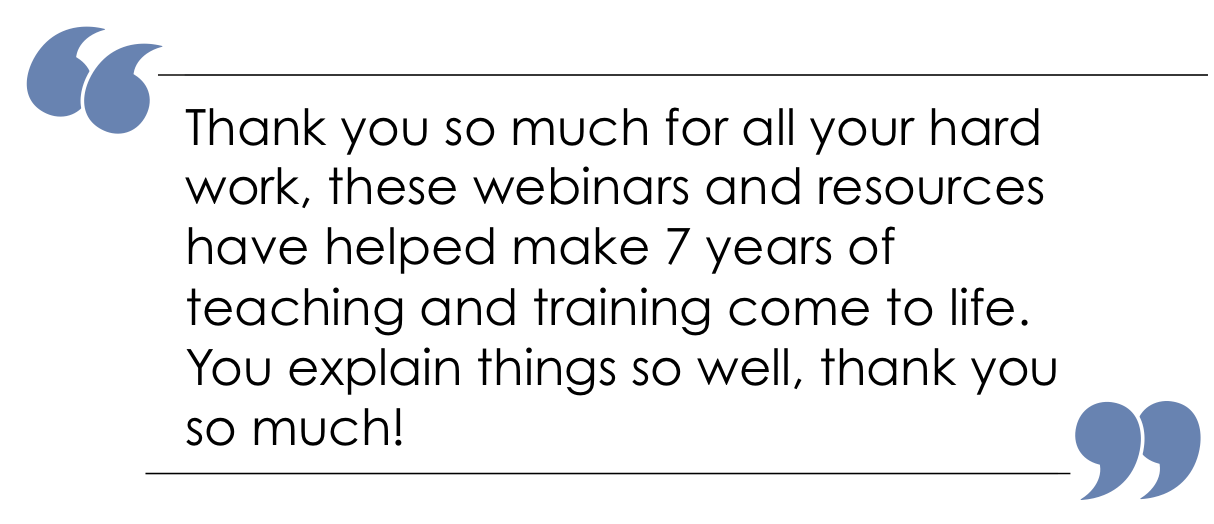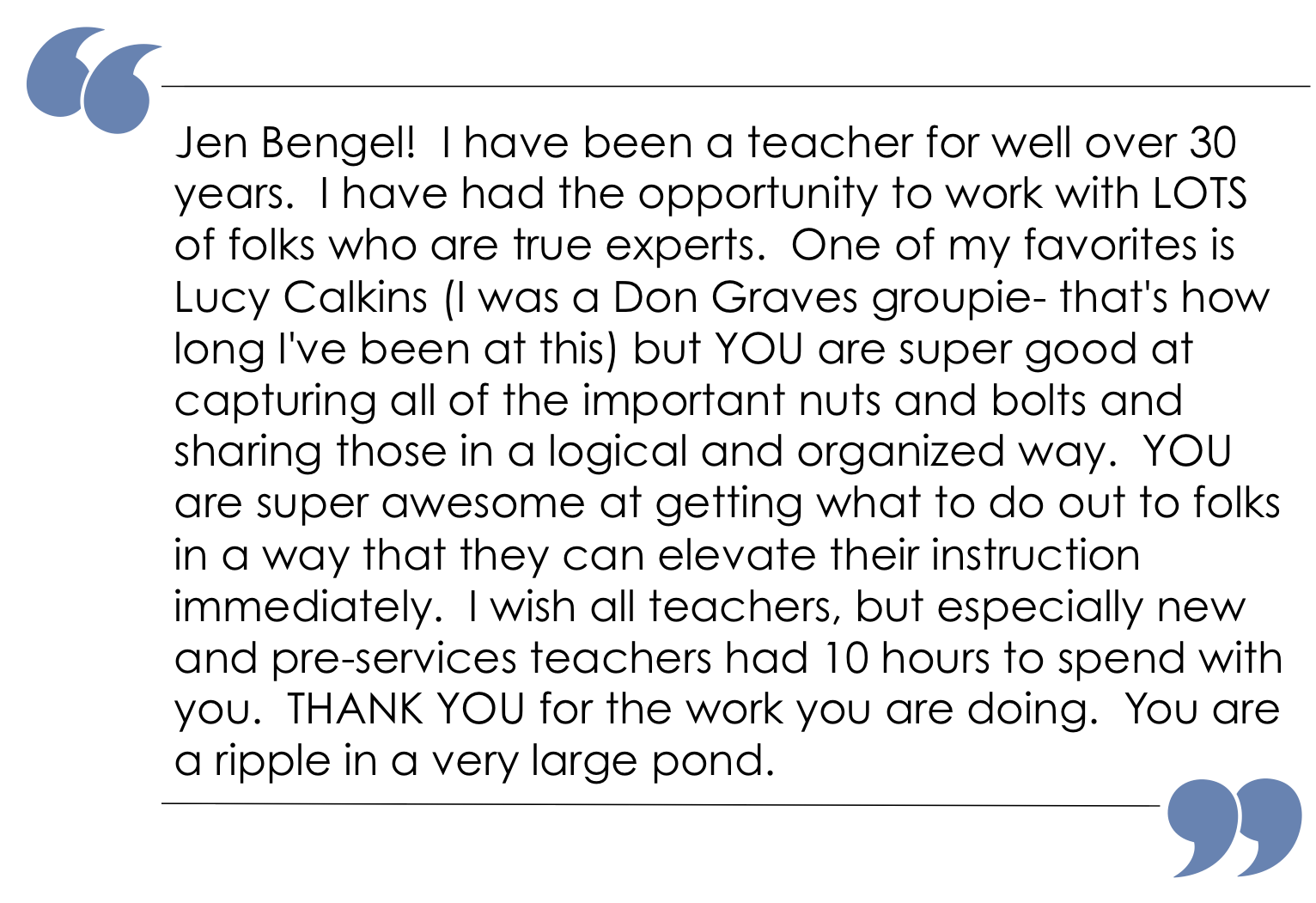 THE WEBINARS: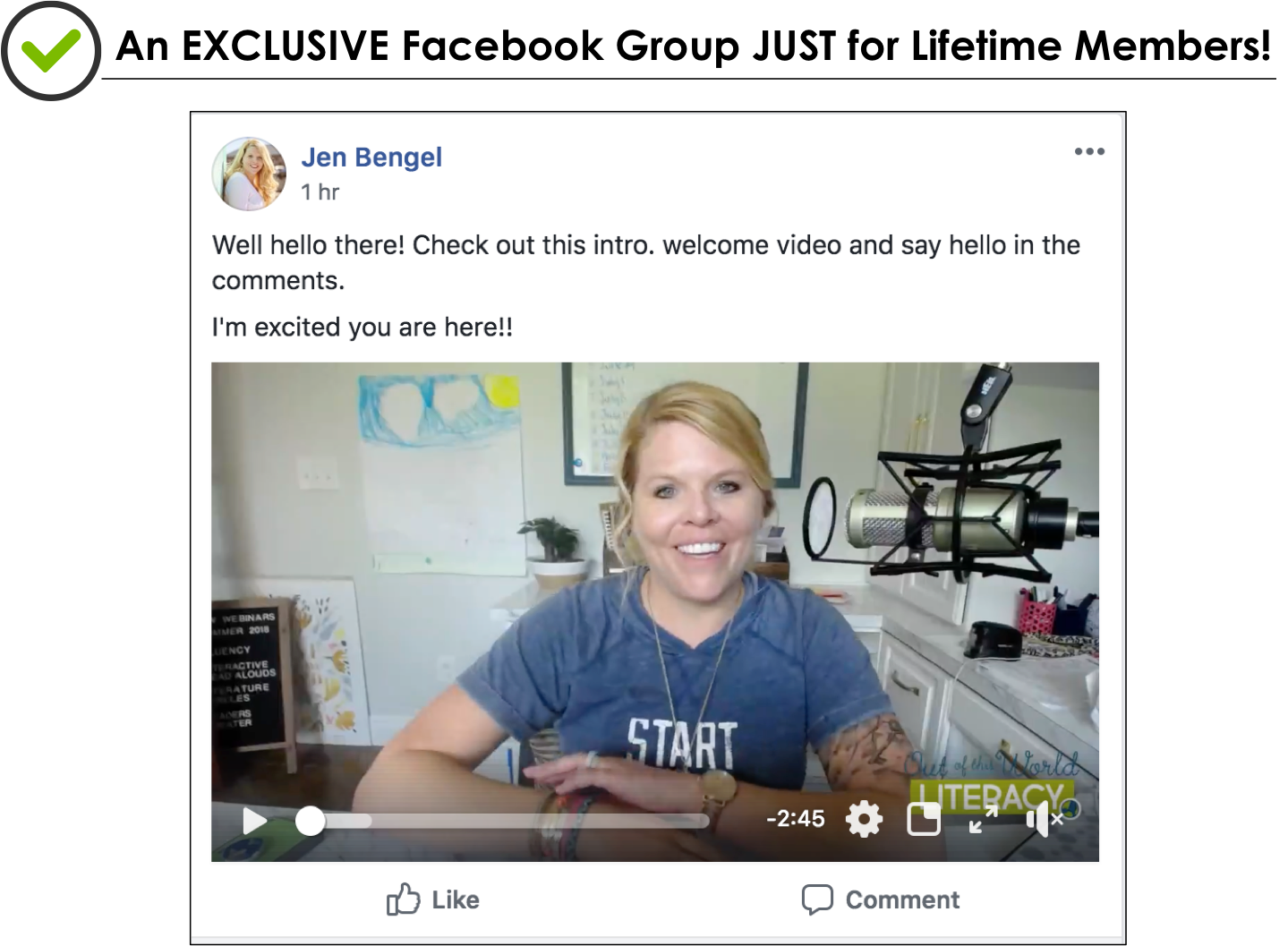 As more webinars are created, they will be added to this course. This means that you will always have lifetime access to any webinars that Jen creates!


Each webinar comes with a certificate of participation for you to add to your professional file, share with administration, or use however best fits your needs. It is totally up to your discretion how to use the certificate.


Blank note-taking pages are offered for each webinar. They are great for taking notes as you listen to the content of the webinars. Feel free to print the outlines and follow along. Completed note pages are also available for nearly every webinar.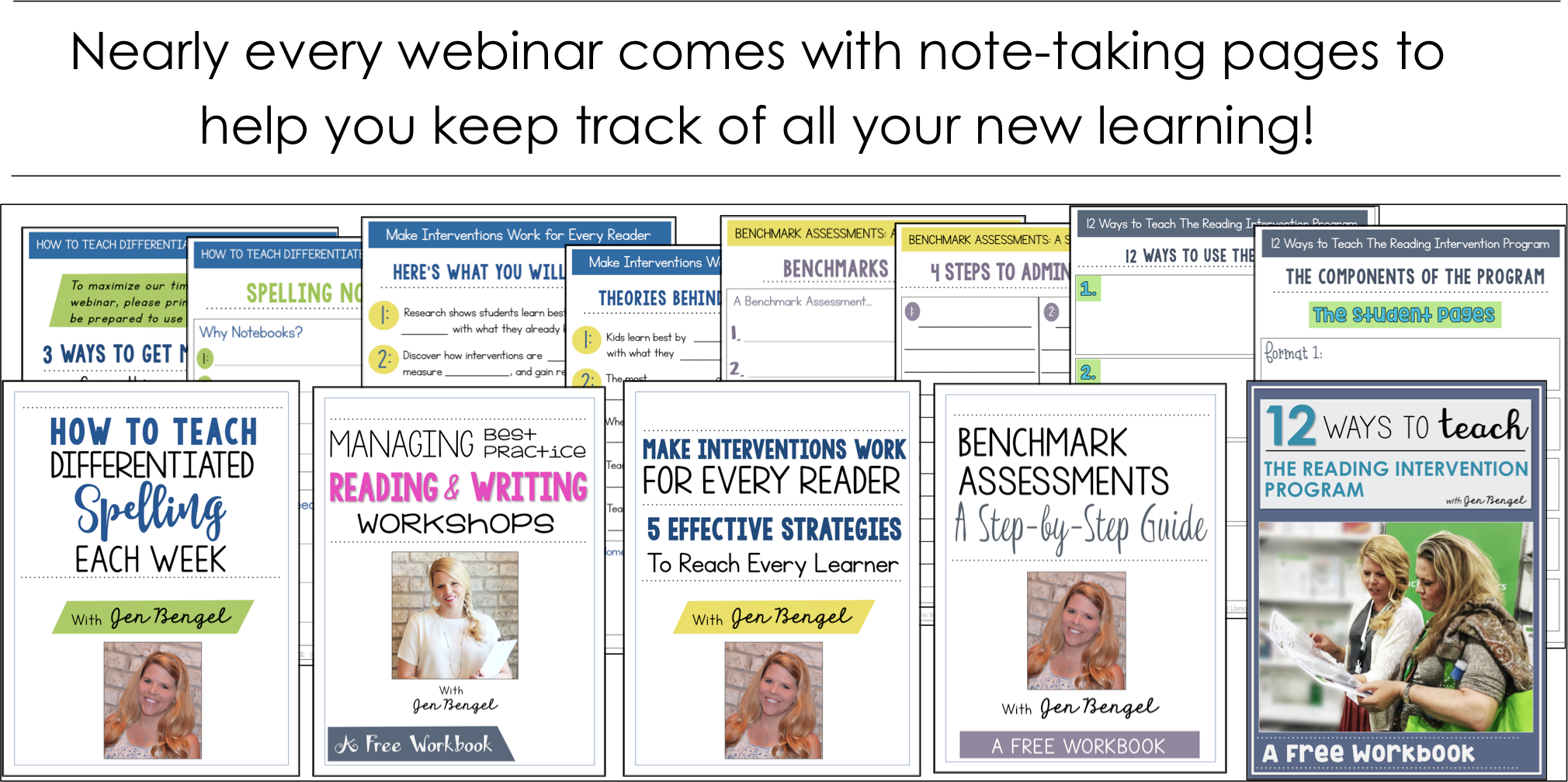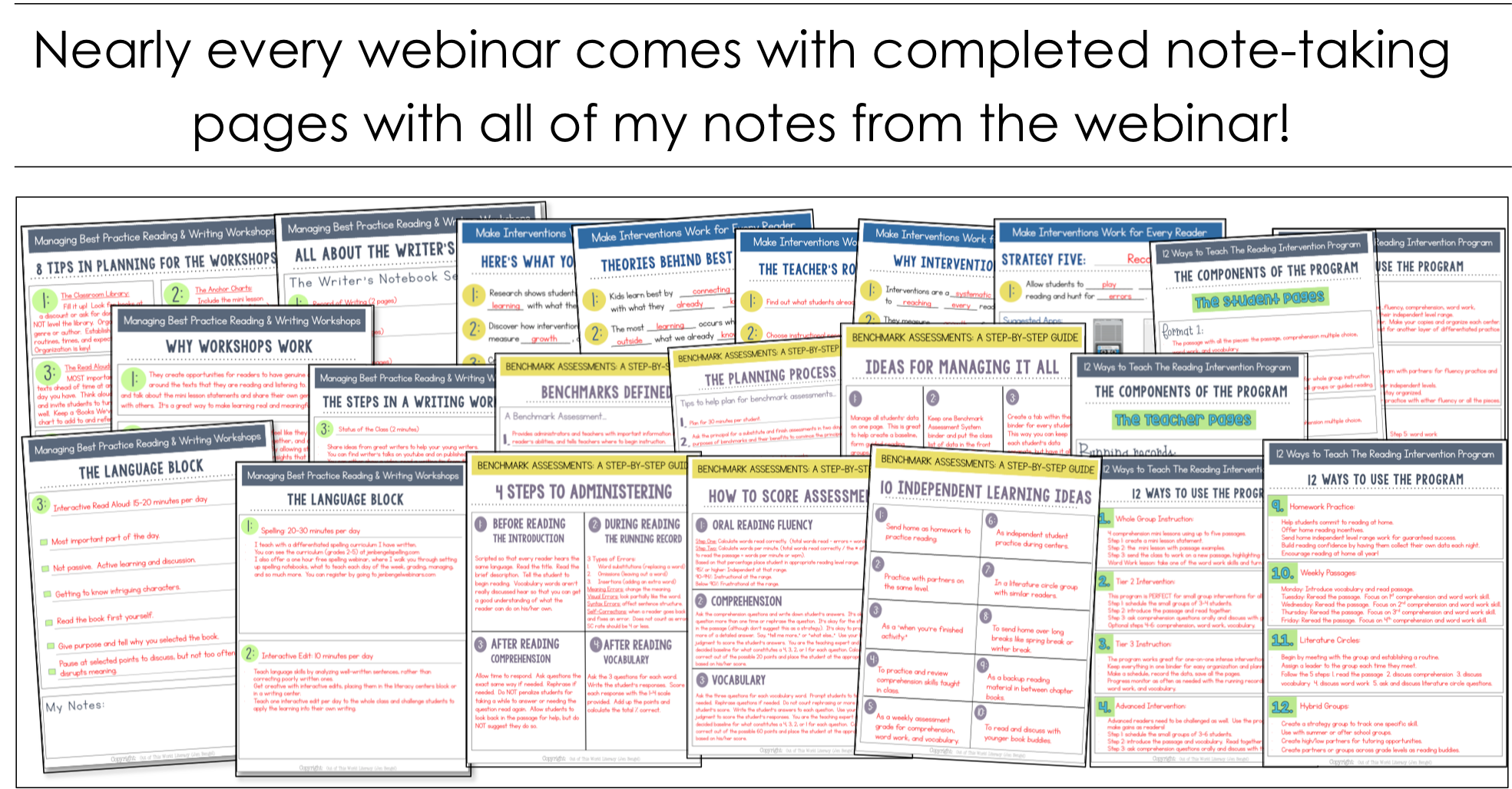 In each webinar you will receive exclusive free bonuses you can download and use to help support the best practice instruction discussed in the webinars. These printables are exclusive to the webinars and you will have lifetime access to them!!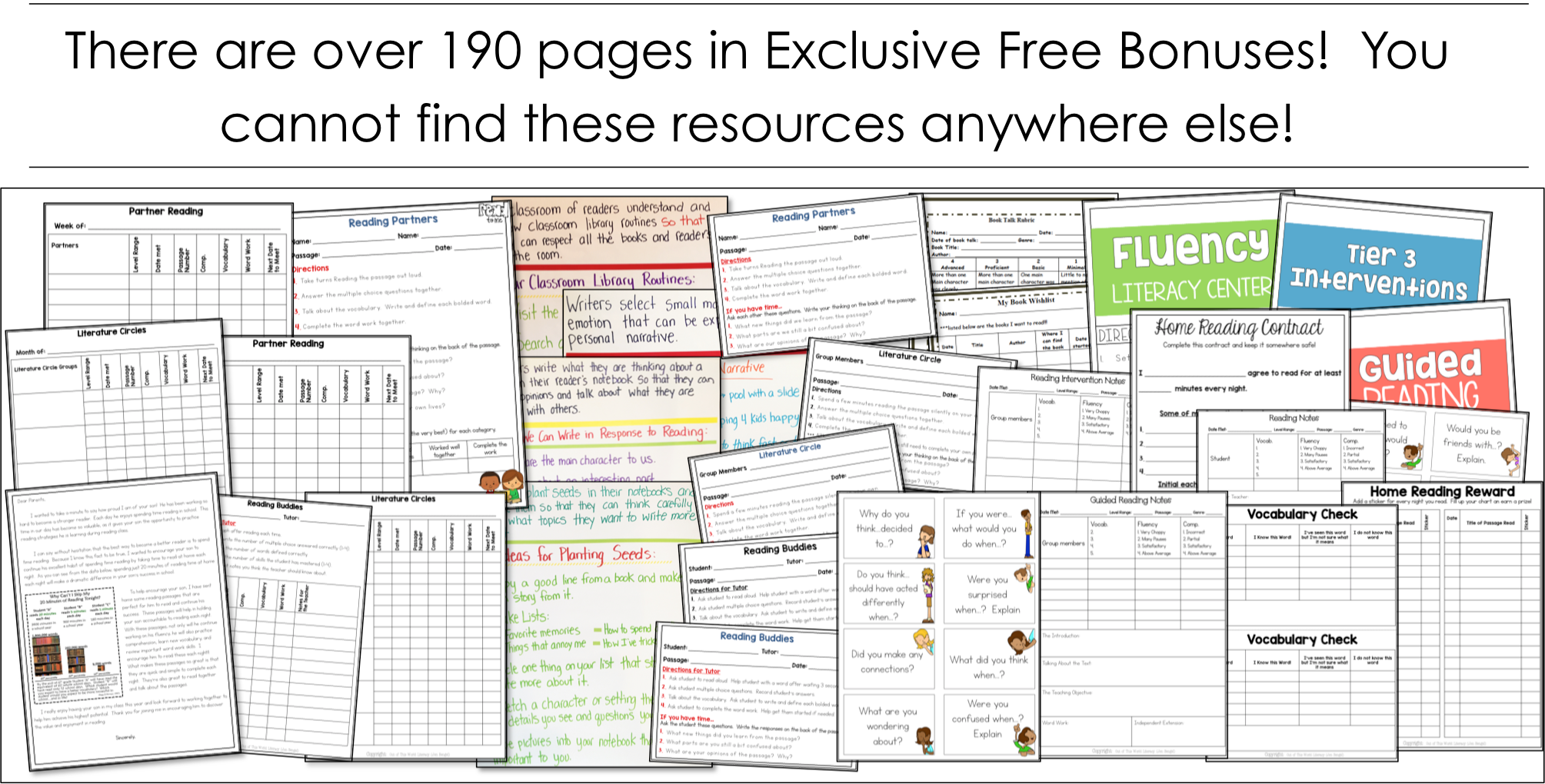 Each webinar includes paid digital resources built in. When you enroll in this course, you receive all these resources for FREE!
That's a value of $80 in resources all included!